Pampered Chef and the Environment
At Pampered Chef, we strive to be a responsible corporate citizen in all areas of business. As part of that, we continually evaluate our processes to look for opportunities to become more environmentally responsible. Our commitment will continue as we develop new ways to improve the recipes, tips and products we offer – and the way we bring them to your home.
Shipping
Pampered Chef is taking steps to improve the packaging we use to protect your purchases and the environment.
We use 100% recycled corrugated shipping containers. To protect your purchases, we use recyclable paper void fill in each shipping container made from 50% to 60% post consumer/industrial recycled fiber.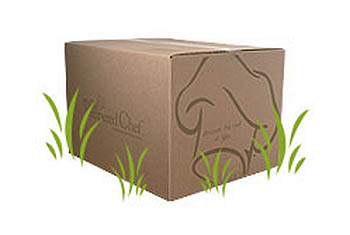 In just one year, the use of 100% recycled shipping containers saves*:
45,606 trees
5,634 cubic yards of landfill space
12,072,150 gallons of fresh water
8,316,370 kilowatt-hours
2682.70 tons of CO2
*compared to standard containers with 50 - 60% recycled content.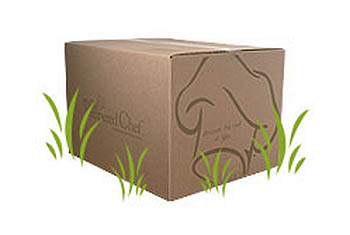 Recycling
At Pampered Chef, we're proud to reduce, reuse and recycle. We currently have a successful recycling program at our corporate offices for corrugated cardboard, paper and plastic. In 2013 alone, we recycled:
6,714 lbs aluminum
1,326 tons of cardboard
68,697 lbs of plastic
11.49 tons steel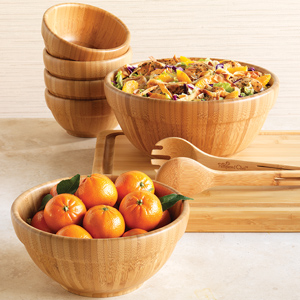 Product Offering
We're always looking to develop new products that are environmentally responsible. We offer a beautiful line of bamboo kitchen products, both for cooking and entertaining.
Bamboo is a grass that's naturally beautiful, extremely durable and a renewable resource. As the fastest growing plant on the planet, bamboo can be harvested every 3-5 years and naturally replenishes itself. And, because bamboo doesn't absorb moisture or conduct heat, it's perfect for kitchenware and serveware.