Charitable Giving Programs
Reaching Out to Those in Need
Pampered Chef® has a long-standing tradition of giving, born of founder Doris Christopher's personal beliefs about the importance of giving back to positively impact others. The company has experienced many changes since it was founded in the Christophers' basement in 1980, but one thing remains the same—Pampered Chef's commitment to enhancing the quality of family life and bringing families together.
---

Round-Up from the Heart®
Pampered Chef® realizes that its shared mealtime mission is not a reality for all people. With a desire to set a place at the table for everyone, our Round-Up from the Heart® campaign encourages show guests to "round-up" their product orders to the nearest dollar or more. Funds are distributed to to located food banks that are affiliated with Food Banks Canada—making Round-Up from the Heart® a national campaign with a local impact. The company also introduces limited edition products to support the campaign and donates part of the purchase price to Food Banks Canada.
---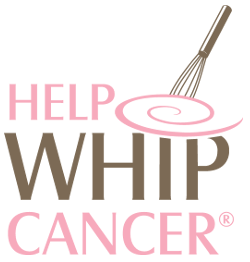 Help Whip Cancer®
Through our Help Whip Cancer® campaign, Pampered Chef® joins forces with the Canadian Cancer Society for breast cancer research and awareness programs. Throughout May and October, Pampered Chef® consultants raise money from the sale of designated Help Whip Cancer® products, hold special fundraiser shows, and share the importance of regular breast cancer screenings and checkups.