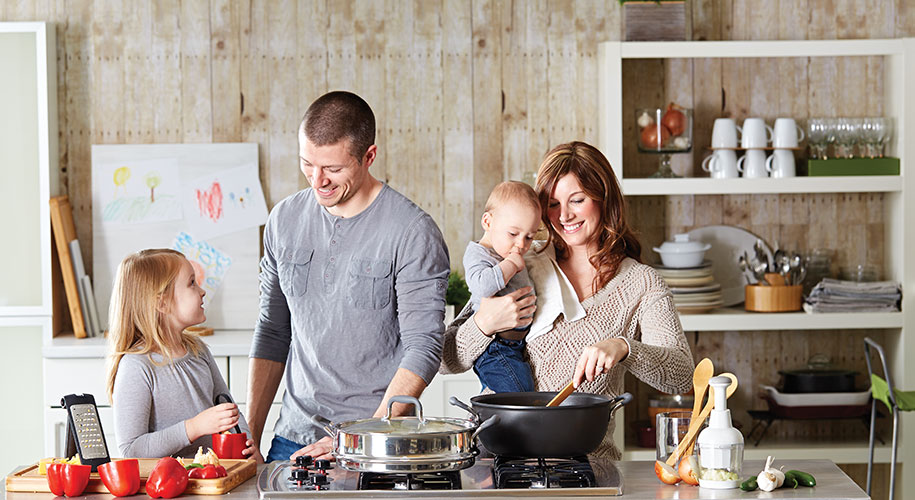 About Us
Who We Are
Doris Christopher founded Pampered Chef in 1980, and then opened Pampered Chef Canada in 1996, with the belief that quick tips and powerful tools can fuel a faster, no-fuss cooking experience. But today, many of us don't even have the time to sit down for an entire meal, let alone make one. That's why at Pampered Chef we help you press pause on life and take in the most important moments with easy, everyday cooking built for today's world.
We exist to help you enjoy the moments most important to you and yours by inspiring satisfying, stress-free meals fit for the way you live. We use the power of cooking to bring people together as the cornerstone of realizing each person's full potential–in the home and in life.
Part of Berkshire Hathaway, Pampered Chef is the premier direct seller of high-quality kitchen tools. At cooking shows, our independent consultants help guests use our unique products to prepare simple and delicious recipes while sharing tips and techniques to make everyday cooking easier and faster.
Meet the Happy Spoon
A spoon stands for so much.
It spans the entire meal process. Stirring and mixing. Cooking and tasting. Serving and eating. It's the backbone of every meal in every home around the world.
Our spoon is even more special.
When you notice it's smiling, you smile back.
It represents the pride and empowerment of a Pampered Chef Business.
The warmth of the show experience, surrounded by good food and good friends.
It evokes the joy of being together with those we love.
Of bringing mealtime back home, without breaking a sweat.
It reminds you of sharing in the fun, laughter, and relationships Pampered Chef has built itself on.
Together, our spoon and our smile stand for what we do: helping you enjoy the moments most important to you and yours by inspiring satisfying, stress–free meals, fit for the way you live.
About Our CEO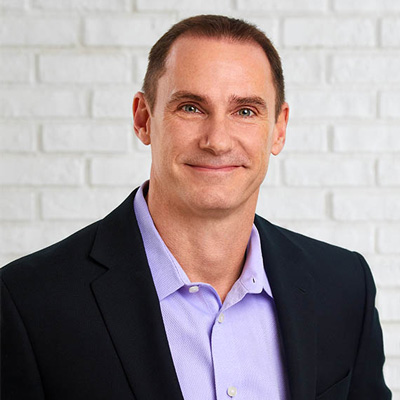 Andrew Treanor, Chief Executive Officer
Andrew Treanor is the CEO of Pampered Chef, a Berkshire Hathaway company.
Before being named CEO in April 2020, Treanor was Pampered Chef's chief operating officer and was responsible for the company's global technology and operations, including solutions, supply chain, distribution, and facilities. In this role, Treanor led the company's expansion of technology solutions for the company's independent consultants and customers. He played a key role in the company's transformation into a strong and diverse business with more than 50% of Pampered Chef's business now coming from digital sales.
Prior to joining Pampered Chef, Treanor was division vice president of research and development for CDK Global where he was responsible for engineering for more than 15 of the company's product lines. Previous to his work at CDK Global, Treanor was the vice president of research and development at CVR.
Andrew earned a Bachelor of Micro-Electronic Engineering from Griffith University in Queensland, Australia.
About Our Founder and Chairman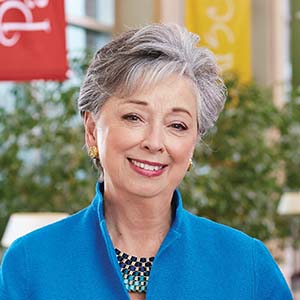 Doris Christopher, Founder and Chairman
Inspired by her dedication to preserving the tradition of family mealtimes and driven by the spirit of entrepreneurism, Doris Christopher founded Pampered Chef from the basement of her suburban Chicago home in 1980.
Her experience as a home economics teacher (and stay-at-home mother) enabled her to recognize the need for time-saving kitchen tools and techniques designed to make cooking quick and easy. She came up with a simple plan to offer professional-quality kitchen tools directly to consumers through in-home cooking demonstrations offered by a sales force of "Pampered Chef Consultants." 35 years later, the business has blossomed into a multimillion dollar enterprise with tens of thousands of consultants worldwide.
Pampered Chef became a member of the Direct Selling Association (DSA) in 1986. Christopher was named to the Board of Directors in 1992, and then served as Chairperson. She later served on the Board of Directors of the DSA and was a member of the Executive Committee of the Direct Selling Education Foundation.
Doris has been recognized with numerous awards, including the 2012 Torchbearer of the Year Award for her leadership and dedication to ethical business practices by the Better Business Bureau of Chicago and Northern Illinois; and "The Order of Lincoln Medallion," the highest honor for outstanding achievement the State of Illinois bestows to people who were born or have resided in the state.
Doris is the author of "The Pampered Chef: The Story of One of America's Most Beloved Companies" and "Come To The Table: A Celebration of Family Life."
Company Facts
As the premier direct seller of essential kitchen tools and part of the Berkshire Hathaway family of businesses, Pampered Chef and its sales force of independent Pampered Chef Consultants offer multipurpose kitchen tools, easy recipes that offer dramatic results and simple mealtime preparation techniques that make home cooking quick, easy and fun.
Company Headquarters
One Pampered Chef Lane
Addison, IL 60101-5630 U.S.A.
In Canada:
85 Citizen Court, Units 12 & 13
Markham, ON L6G 1A8
Canada Tel: (905) 475-7658 US Tel: (630) 261-8567
Canada Fax: (905) 475-7966 US Fax: (630) 261-8566
Web URL: https://www.pamperedchef.ca
Key E-mail Contacts: click here
Founded: 1980, and in Canada since 1996
Corporate Staff: Approximately 500
Sales Force: 60,000 Independent Pampered Chef Consultants Worldwide