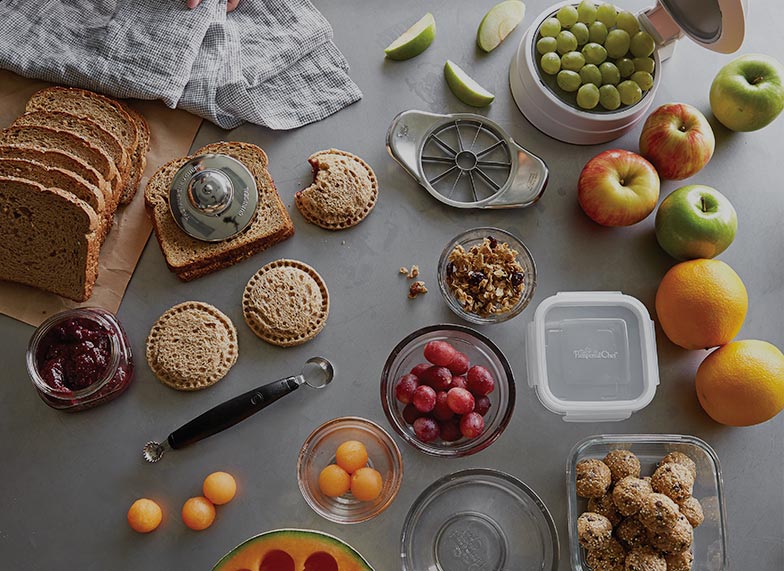 Back to School
Get the kitchen tools you'll need to pack fun and creative school lunches for your kids.
Shop Now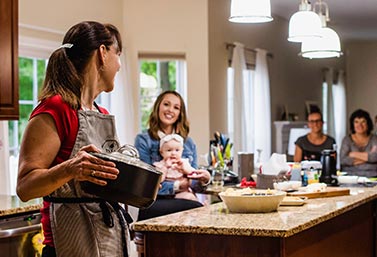 Join Now, Earn Big
Become a consultant in August and earn $100 to spend on products like cookware, stoneware, and more.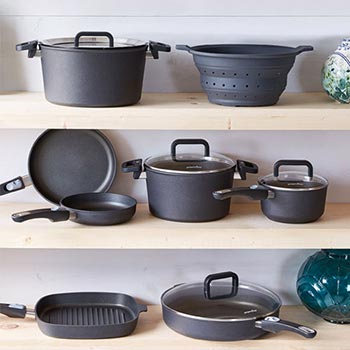 Wedding Gifts That Last
Gift the happy couple with kitchen tools that are guaranteed to last a lifetime.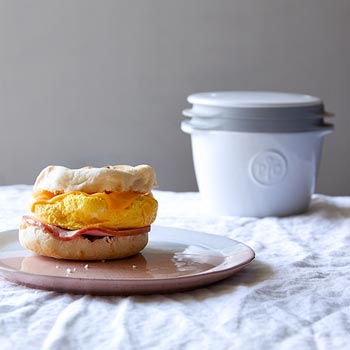 College Kitchen Must-Have
It's the kitchen tool every college student needs. It makes a breakfast sandwich in under 2 minutes in the microwave.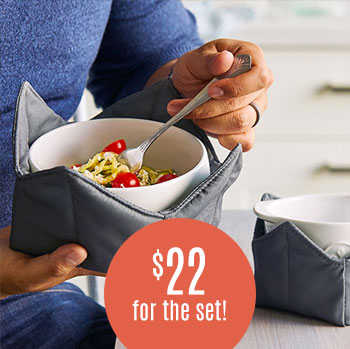 Microwave Cooking Essential
Protect your hands from heat—just put your bowl full of food into one of these cozies and warm it up!
Want to Party?
Friends, food, and shopping—that's what you get at a Pampered Chef party. Host this month and get 60% off select stainless steel tools.

Book Now
Lunch and Dinner Essentials