The Perfect Gift
Find the perfect holiday gifts for everyone on your list—from homemade treats to high-quality cookware.
Shop Now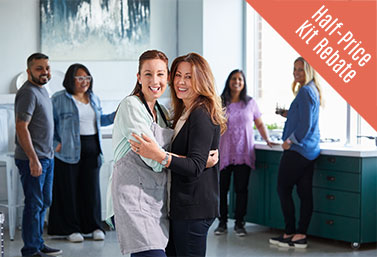 Your Story Starts Today
Pampered Chef has changed the lives of so many. See how it could change yours. Become a consultant today and get a half-price rebate on your kit.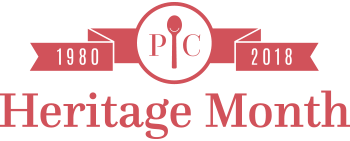 Help Us Give Back
Pampered Chef was founded 38 years ago this month. Help us celebrate our Heritage Month by giving back! Here are our different charitable programs you can support.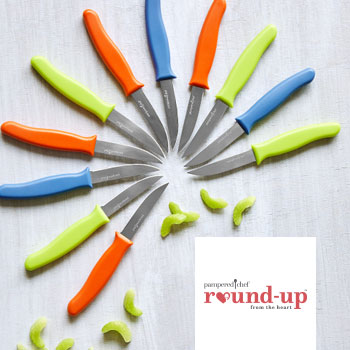 End Hunger Together
For each purchase of the Kitchen Paring Knife or Set, we help Food Banks Canada provide 1 meal for people in need.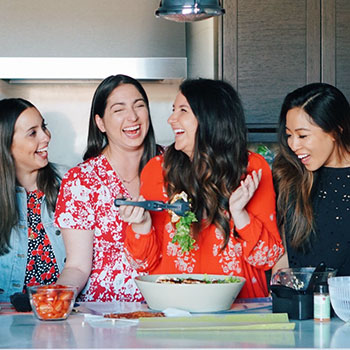 Party With a Purpose
Host a fundraiser this month and give away a percentage of your party sales to one of our charitable programs or an organization you choose.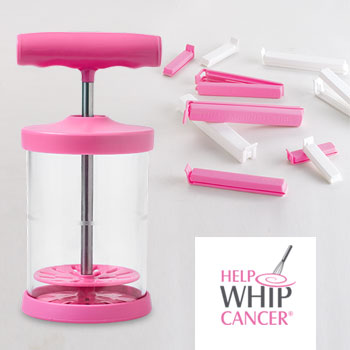 Make a Difference
For every purchase of the Help Whip Cancer® products this month, we'll contribute $1 to the Canadian Cancer Society for their breast cancer research and awareness programs.
Get Fall Cooking Essentials
This fall, gather your family around the table and cook meals made with love using some of our favorite kitchen tools. Host a party this month and get a piece of essential cookware at 60% off!

Host a Party
Environmentally Friendly Kitchen Products