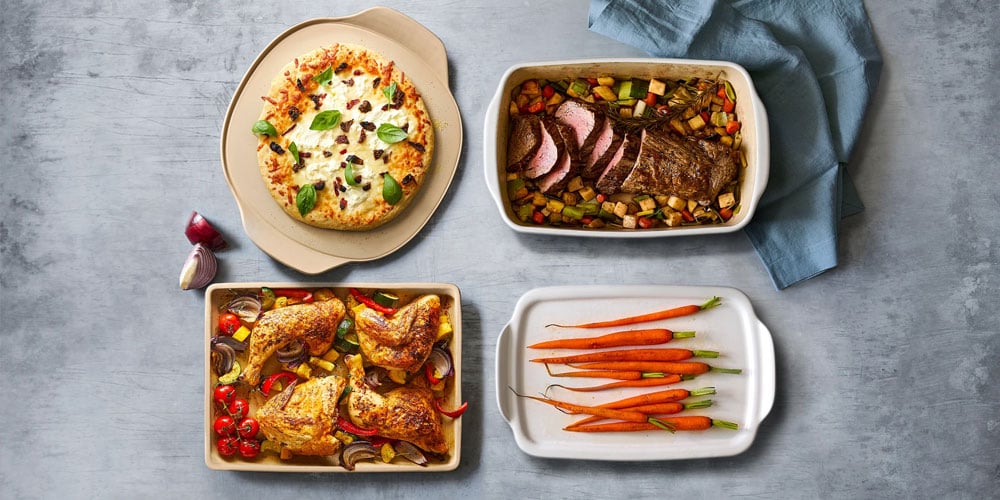 Our Stoneware Collection
Pampered Chef stones have been a staple in kitchens for decades, so we know a thing or two about doing it right. Many happy cooks rely on our stones for a natural, no-fuss way to make everything from the best pizza ever, to quick dinners in the microwave or air fryer, to light, crispy desserts. Take a look at what our stoneware collection has to offer.
Why You'll Love Stones
1
They're oven-, freezer-, and microwave-safe.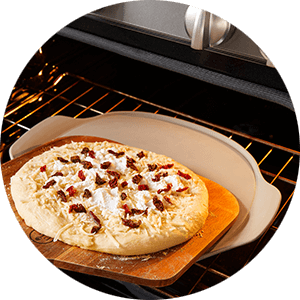 These stones are so durable, you can cook, freeze, microwave, serve, and reheat with the same stone.
2
You can use them for everyday cooking and baking.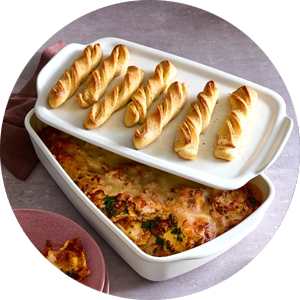 It's like using a sheet pan or casserole—but with better results. With so many shapes and sizes, there's a stone for everything.
3
They're made in the USA.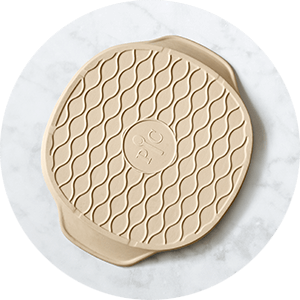 The clay for our stones is mined in the USA and made from 100% natural materials.
Made-to-Last Varieties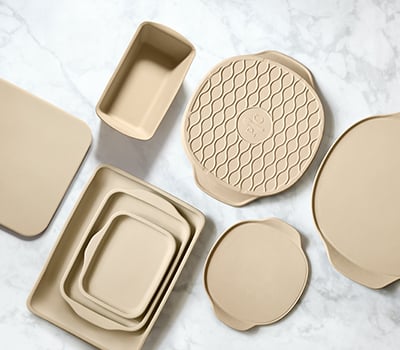 Unglazed
Made with StoneFusion formula, this is our strongest, most durable stoneware yet. Unglazed stones are dishwasher-safe, and can be preheated and go under the broiler. Plus, they develop a nonstick finish with use.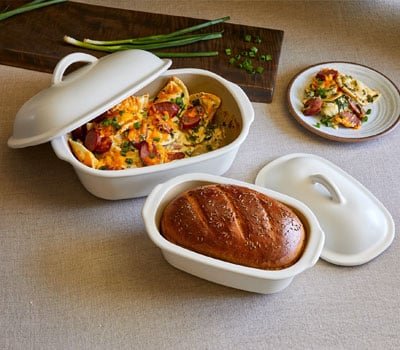 Partially Glazed
The elegant, glazed exteriors combined with unglazed interiors make these stones ideal for going from the oven to the table. They develop a natural, nonstick finish over time—the more you cook, the better they get.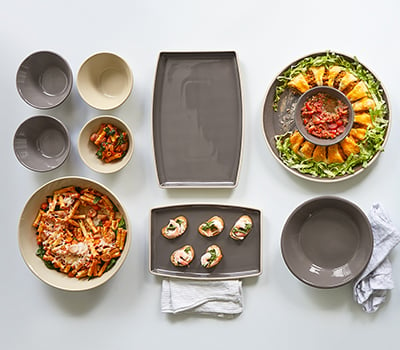 Fully Glazed
These oven-to-table-to-dishwasher stones add a little elegance to gatherings—whether you're serving weeknight pasta or a holiday meal. They retain heat to help keep food warm and look great on any table.


See Stoneware in Action