Calling our Rockcrok® Collection versatile is an understatement. It's made from clay that's heat-safe to 400°C, so you can sear, braise, simmer, slow cook, fry, boil, bake, broil, microwave, and grill in one pan. Rockcrok pieces transfer effortlessly from freezer to stovetop to oven and back again, all while creating savory roasts, crisp crusts, moist cakes, and one-pot wonders. Take a closer look at the collection.
Everyday Pan
The Rockcrok® Everyday Pan got its name for a reason; it can be used every day no matter what you're cooking. The Everyday Pan (2.5 qts./2.35 L) excels at browning and braising meat, broiling, and reducing sauces. It also fits into our Slow Cooker Stand for added versatility. The Everyday Pan is also available in the Rockcrok Starter Set at a discounted price.

Shop the Collection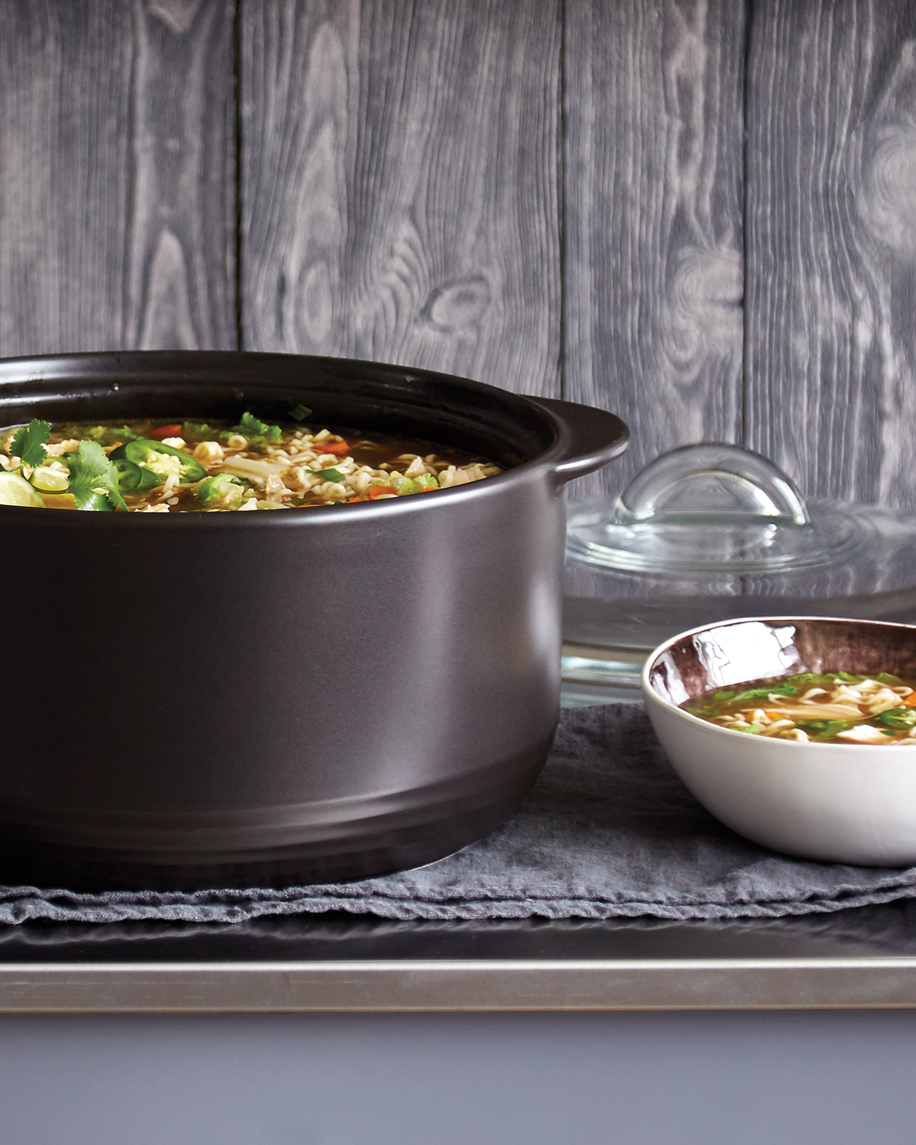 Dutch Oven
The Rockcrok Dutch Oven (4 qts., 3.8 L) is a large, wide, deep pan with a tight-fitting lid perfect for braising and stews as well as soups. Rockcrok Dutch Ovens beat the competition because they match them in results but can go in the microwave and weigh a lot less! Ideal for cooking for a crowd, Dutch Oven meals can serve six or more people.

Shop the Collection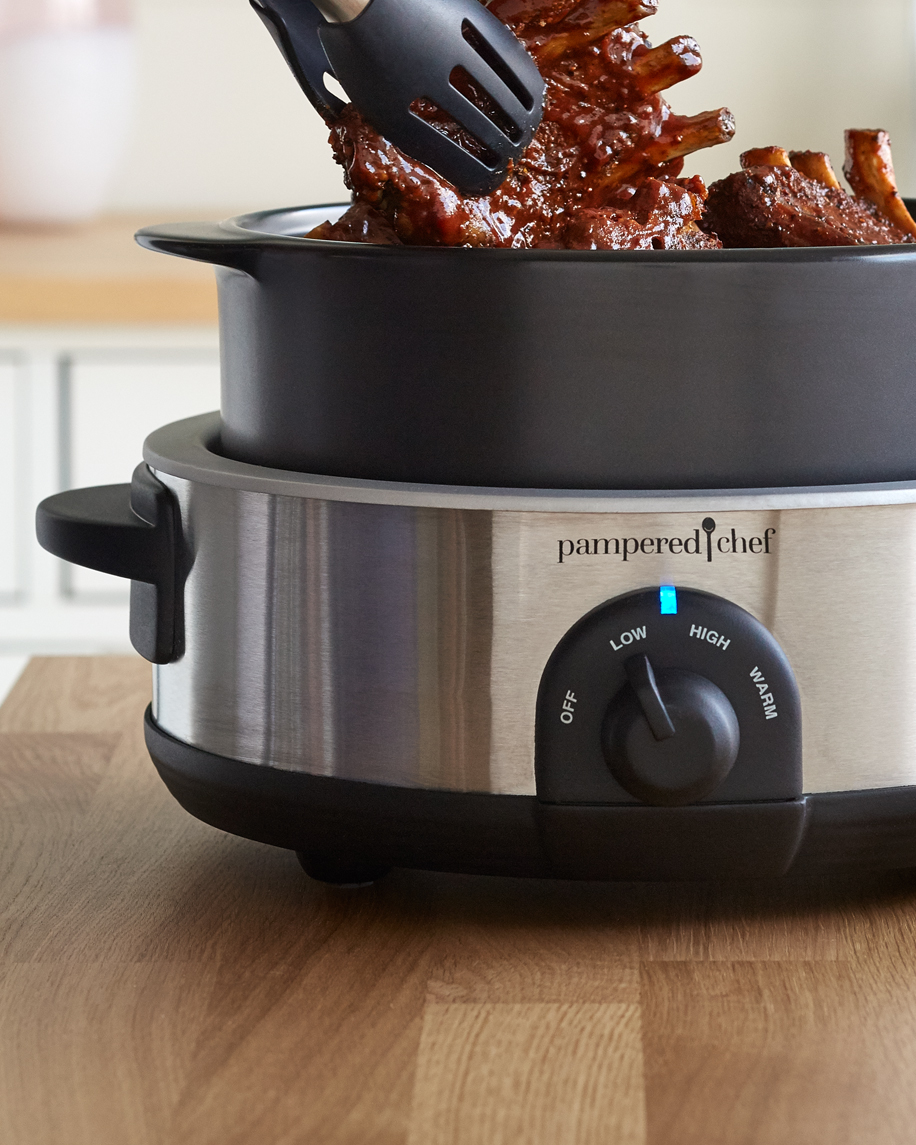 Slow Cooker Stand
An option to make our Rockcrok collection even more versatile? We've got that covered. The Everyday Pan and Dutch Oven can be transformed into slow cookers with our Slow Cooker Stand. Braise your meat on the stovetop to give it that deep, caramelized flavor and texture, and then set it up on the Slow Cooker Stand to be ready for dinner when everyone comes home from school and work.

Shop the Collection
More Reasons to Love the Collection
Versatile
Start anywhere; end anywhere. Move your Rockcrok between your freezer, microwave, stove top, oven, broiler, slow cooker stand and grill.
Dishwasher Safe
Rockcroks are dishwasher safe and easy to clean. Other pans might spend time in the sink filled with soapy water, but not Rockcroks. They're easily cleaned and will be ready to report for duty the next night.
Heat Retention
The clay material retains heat which keeps food hot long after it's done cooking.
One-Pot Wizards
It's tough to beat one-pot meals for convenience. Because they're so versatile, Rockcroks transform regular recipes into one-pot meals. No need to sauté onions and meat in a skillet before adding them to your slow cooker; sauté them right in the slow cooker pot.
- Notes from Happy Customers -
"I used this on the grill to make pizza. The crust came out perfect. I love it."
Pizza Maker, Westland, MI.
"I love the Rockcrok! Easy clean up, and can go in the dishwasher!"
Busy Cook, Dallas, TX.
" How cool is it to use the same thing for the stove top, to the microwave, to the oven!!"
Rockcrok Fan, Warren, MI.