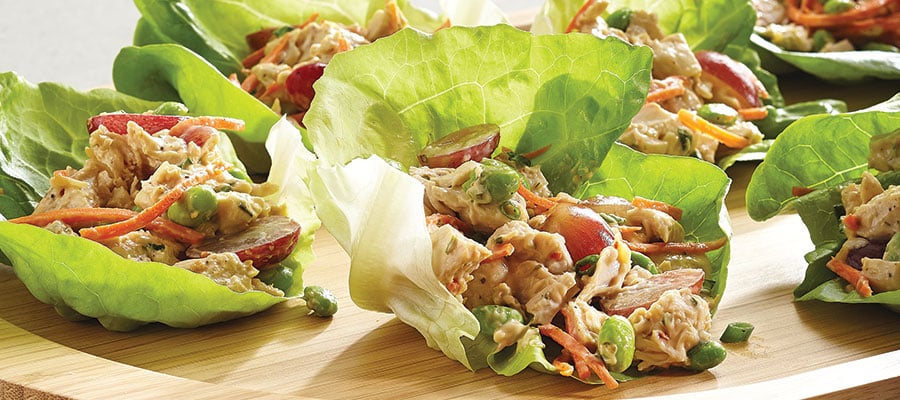 10 Tips for Healthier Eating
Eating healthier doesn't have to be a total overhaul of your diet. Small changes over time are easier to maintain for the long term. Check out these tips for little changes you can start making today. Plus, get 4 of our favorite healthy recipes that help take the guesswork out of healthy cooking.
1. Change Your Salty Ways
Use fresh herbs, spices, hot peppers or citrus instead of salt to add flavor to food when you cook. And taste your food before you salt it—you might need much less than you think!
2. Go Green
Eat more greens! Finely chop leafy greens like kale and spinach in the Manual Food Processor and sneak them into soups, sauces or even smoothies.
3. Simple Swap
Swap lean ground turkey in for ground beef to cut back on saturated fat and cholesterol.
4. Reimagine Pasta
Sub veggie "noodles" for pasta to boost vitamins and reduce carbs. Use various peelers and cutting tools to create different sizes and shapes of noodles.
5. Full Steam Ahead
Put away the deep fryer and steam your food instead. Steaming isn't just for vegetables—try steaming fish, chicken, even grains. Add a flavor boost by adding spices or citrus to the water.
6. Police Your Portions
Watch your portions. Using a scale to weigh ingredients is the most precise tool for portion control. Or use products you might already have in your kitchen; for example, fill a 3"/7.5-cm Biscuit Cutter right on your plate with potatoes, rice or beans for one proper serving.
7. Veg Out
Try serving soup or chili in a scooped-out bell pepper instead of a traditional bowl. It prevents you from "super-sizing" your portion and ups your vitamin intake while you're at it.
8. Dip In
Sometimes you just have to indulge in a delicious party dip! Take away some of the guilt factor by replacing sour cream with plain Greek yogurt in cold dip recipes. You won't even know the difference.
9. Get Saucy!
Make a fresh, low-sodium alternative to jarred spaghetti sauce. Just chop plum tomatoes and mix with olive oil and Italian Seasoning Mix. (The Mix 'N Chop is great for this!)
10. Baked Good
Sub applesauce for half the oil in baking recipes. You'll add moisture and flavor while cutting fat and calories. We call that a win-win.
---
Try These 4 Healthy Recipes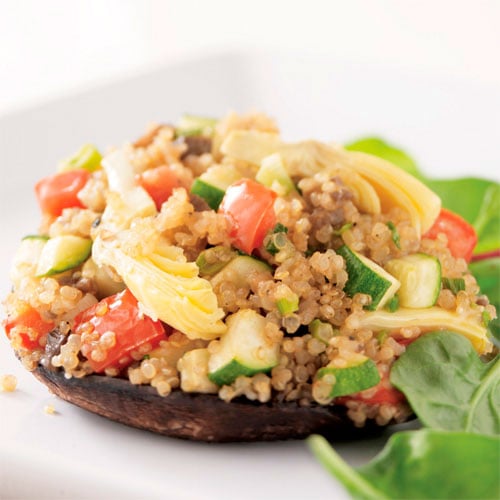 Quinoa-Stuffed Portobello Mushrooms
A heaping helping of good-for-you quinoa takes center stage in this meatless yet hearty meal.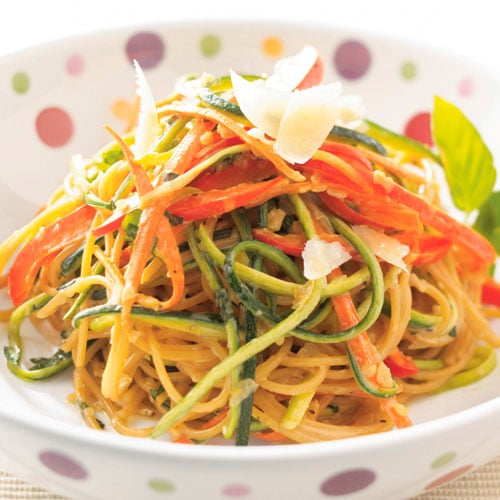 Zucchini Ribbon Primavera
With protein-enriched noodles plus julienned zucchini and carrots, this is an ideal "Meatless Monday" mainstay.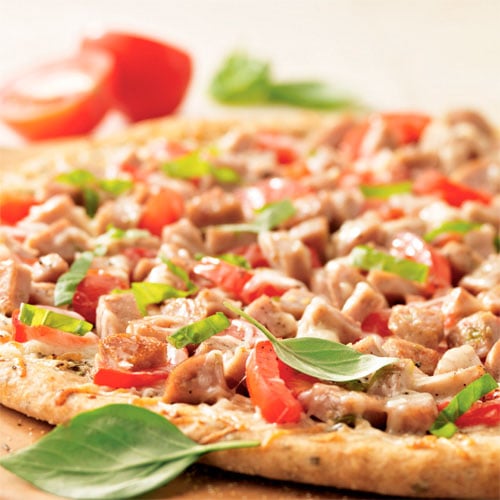 Chicken Sausage & Herb Wheat Pizza
Not all pizza is bad for you! Chicken sausage, ripe tomatoes and fresh basil make this version completely guilt-free.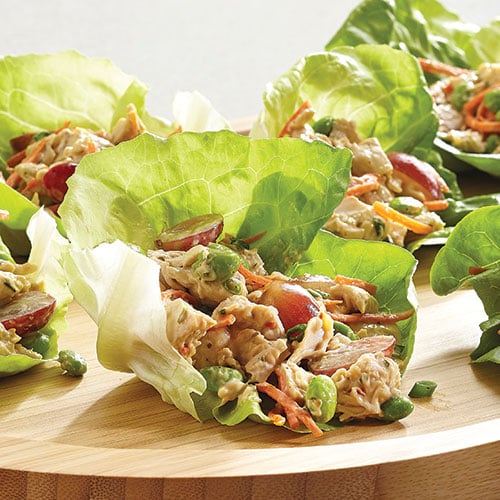 Ginger Citrus Chicken Lettuce Wraps
A variety of fruits and veggies give the chicken salad filling lots of flavor. A Bibb lettuce leaf wrap gives this dish lots of yummy crunch, too.