Anatomy of the Deluxe Cooking Blender
add
add
add
add
add
add
Boil-Over Guard
Use this if you're cooking in high-altitude areas in place of the vented lid cap on heated settings.
Lid Safety Switch
The switch ensures the lid is properly secured before use.
Dual-Sided Cleaning Brush
The brush is great for cleaning any remaining residue in the pitcher after a heated wash cycle.
Strainer Bag
It lets you remove small particles from your alternative milk.
Heating Element
Cooks food to a precise temperature and can heat up to 220˚F (104˚C) to cook jam!
Tamper
Use the tamper to push food climbing up the sides of the pitcher back into the blades.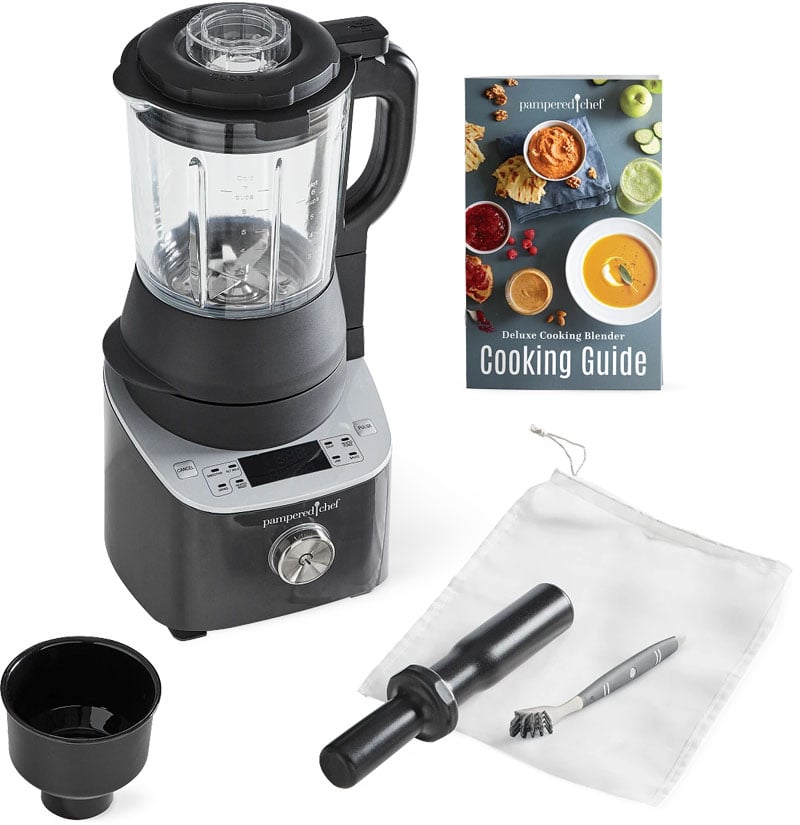 More Features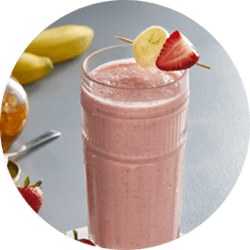 Smoothie Setting
Blend the smoothest smoothies with your favorite fruits, veggies, and liquids.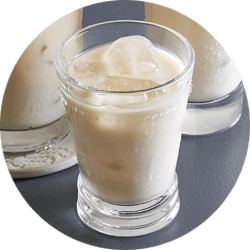 Alternative Milk Setting
Make your own alternative milk with nuts, grains, or seeds.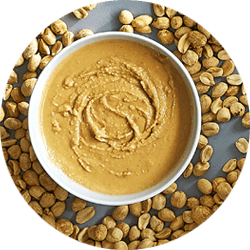 Grind Setting
Grind creamy nut butters or fresh flour for homemade pancakes.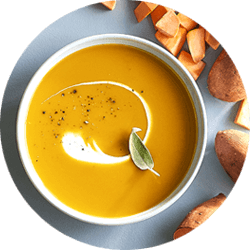 Soup Setting
Turn raw vegetables into a rich, homemade soup in about 30 minutes.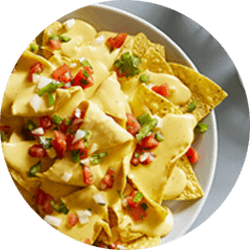 Sauce Setting
Create flavorful sauces from scratch using fresh ingredients.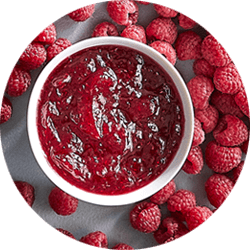 Jam Setting
Make homemade jam without the hassle and time commitment.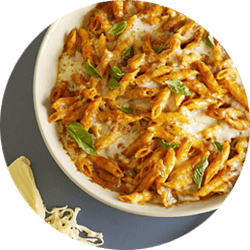 Heated Puree Setting
Cook raw vegetables into a smooth puree that you can add to soups, batters, or sauces.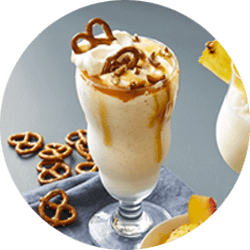 Custom Blend Setting
Control the speed and the amount of time of your blending.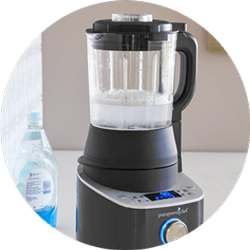 Heated Wash Setting
Cleanup is easy. Just add 3 cups (750 mL) of water, 1–2 drops of liquid dish soap, and the blender does the rest.
How to Use the Deluxe Cooking Blender
Watch the Videos
Deluxe Cooking Blender Accessories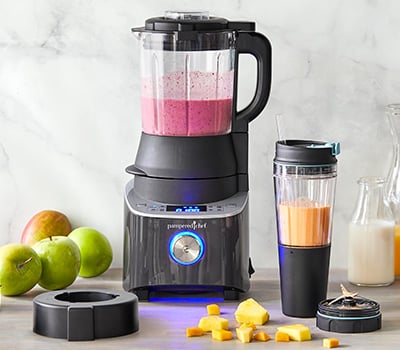 On-the-Go Smoothies
With the Smoothie Cup & Adapter, you can turn your Deluxe Cooking Blender into a personal smoothie maker. Extra cups sold separately.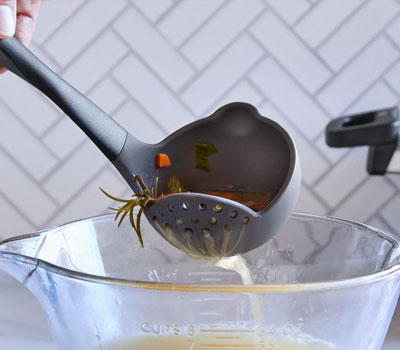 Best Pour
Scoop, strain, and pour food all with this Silicone Straining Ladle! The holes strain liquid and the spout makes it easier to pour.

Deluxe Cooking Blender Recipes to Try
* Peak horsepower refers to the maximum output of a motor achieved in laboratory testing. In actual use, the blender does not operate at peak horsepower.