A color palette gives you a place to start your table design. Keep your color palette limited to two or three colors. Not everything has to be matchy-matchy, but make your color theme stand out in few key places like the tablecloth or table runner, the napkins, the dishes, or the centerpiece. Here are few trending color palettes for parties.
It's elegant and sophisticated. Use more purple to dress it up, or let purple be the accent color among whites and lighter grays for a more casual spin.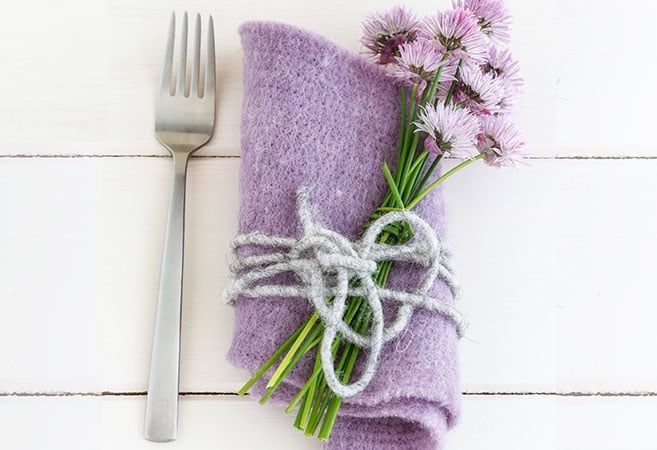 This is a fresh, clean combo that looks awesome on bare wood tables. Choose light, bright green tones for an airy spring look, or use darker evergreens in the fall and winter. Simply add a sprig of rosemary or thyme to white napkins on a dinner plate, and you're off to a perfect start.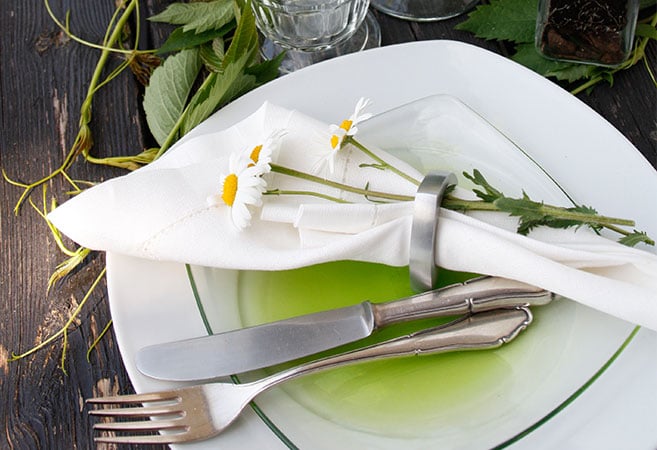 This playful, cheeky palette is ideal for spring and summer parties, especially outdoor events. The soft, neutral grays keep pops of sunny yellow from becoming too overwhelming. An affordable way to add yellow to your table décor is with lemons in the centerpieces or nested on plates as place cards.