Use & Care
Cleaning
Wash prior to first use; dishwasher-safe when placed away from heating element.
To Use:
Measuring Dry Long-Strand Pasta
Position U-shaped opening upwards.
Fill with dry long-strand pasta to desired serving size line. For eight servings, fill to the top. Serving size is based on weight provided on pasta packaging nutrition labels.
Serving Size & Weight Quick Reference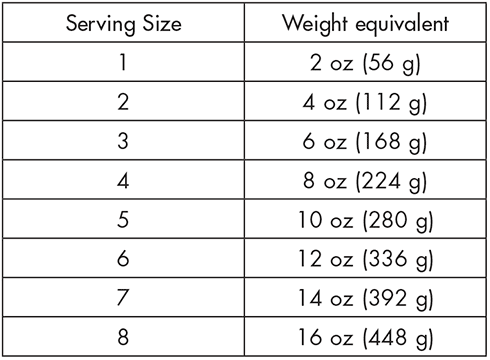 Measuring Cup
Position measuring cup upwards.
Fill with desired liquid or food. Ideal for measuring pasta sauce, vegetables, snacks and more.
Guarantee
One-year guarantee for noncommercial use. Refer to sales receipt for more information.
Made in China
Guarantee