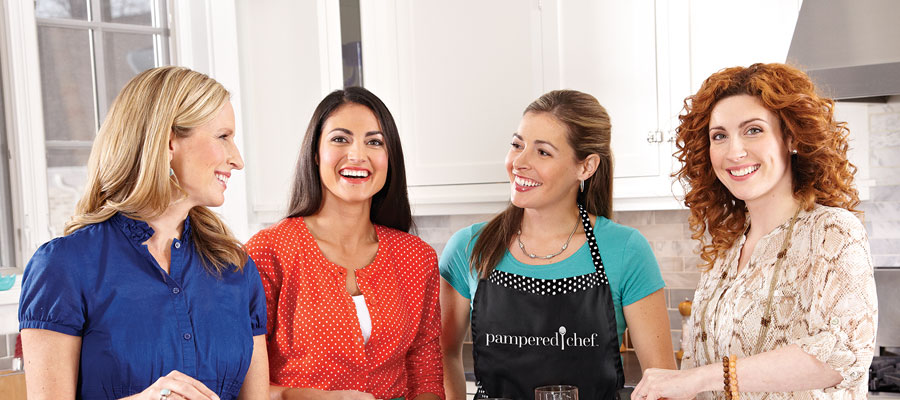 We lavish you with rewards.
And just for having your friends over to learn a new recipe and shop.
Be a host! A cooking show is a fun, easy and affordable way to get together with friends and family. And, you'll love the personal service that a Pampered Chef consultant provides.
Your consultant will help you choose a convenient date, write your guest list and send your invitations.
You pick a recipe and provide the ingredients.
Your consultant comes over and does the rest!
Your guests get to try our great kitchen tools and learn a recipe they'll love.
You get FREE, half-price and discounted products!