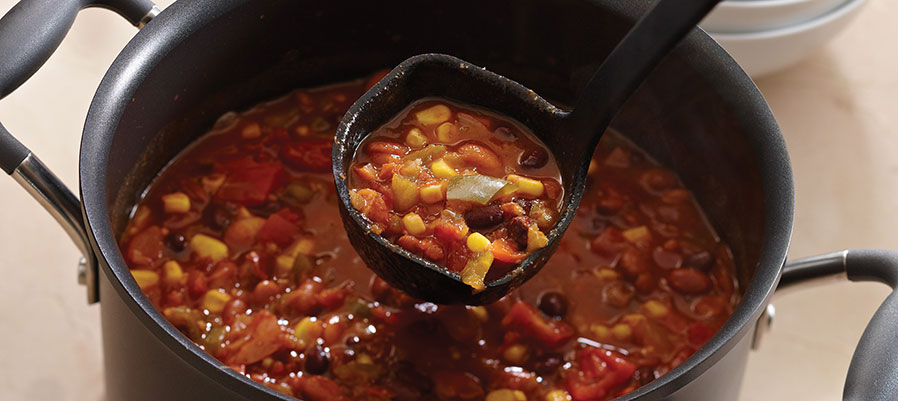 7 Healthy Recipes
Whether it's a New Year's resolution, a new goal or a doctor's recommendation, changing our eating habits can be really tough. We miss our favorite foods, or end up feeling starved by unsubstantial diets. We have three words of advice for you: don't give up. We teamed up with one of the dieticians in our Test Kitchen to give you 7 of our favorite satisfying, stress-free recipe recommendations for a healthier lifestyle. Check 'em out:
---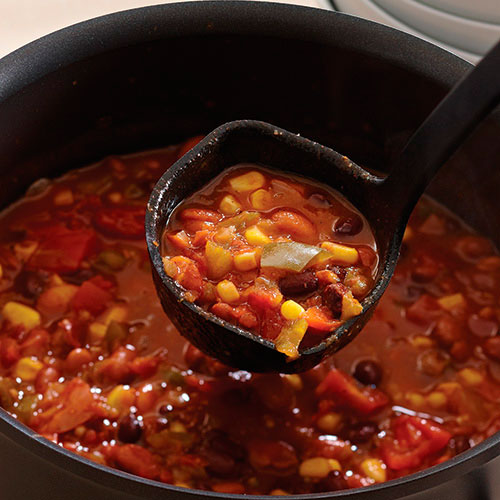 Three Bean Vegetarian Chili
This flavor-packed vegetarian chili is so good that you won't even miss the meat. It only takes a few minutes to put together, and it will fill the whole house with a wonderful, warming aroma while it simmers in the Dutch Oven.
---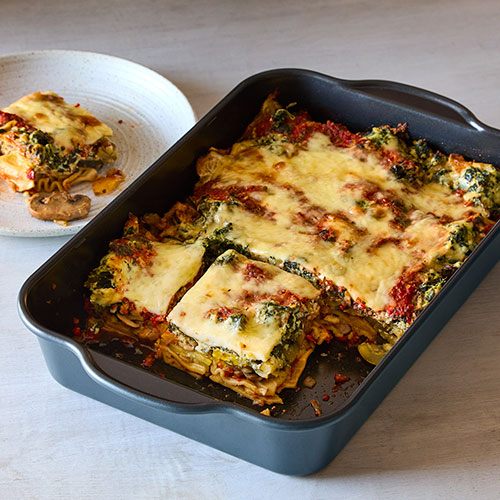 Fresh Vegetable Lasagna Bake
If you love bell peppers, mushrooms and zucchini, this hearty veggie lasagna recipe is for you. You can even make it on Sunday, and serve it for dinner on Meatless Mondays!
---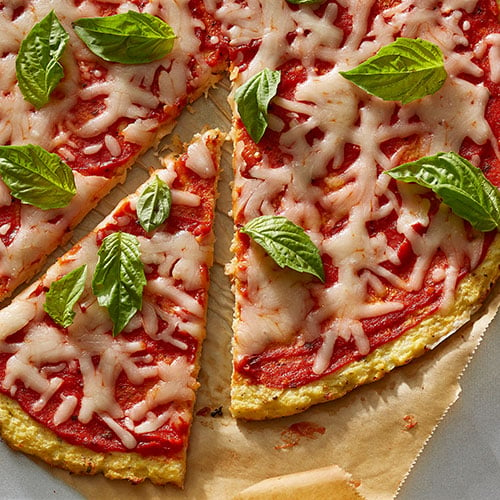 Cauliflower Pizza
Low carbs, high fiber, and all the cheesy goodness you want in a slice of pizza. If you're cutting carbs, eliminating gluten or on the paleo diet, this veggie-based pie will help you do it without giving up one of your favorite foods. Plus, kids will never know they're eating healthy with a cauliflower crust that tastes this good!
---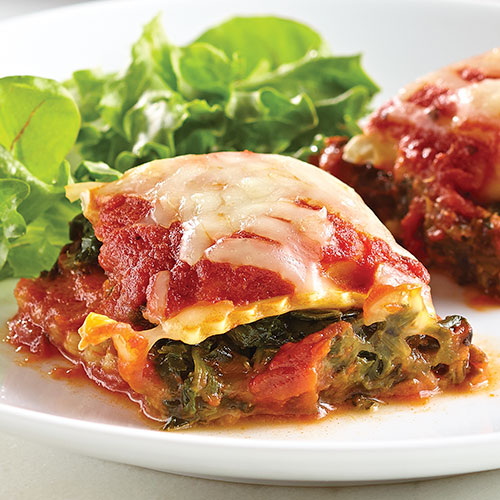 Mini Spinach "Lasagna" Squares
Eating healthy is all about portion control…which doesn't always go well with Italian food. What makes this recipe different? The Brownie Pan. Two squares make a hearty serving, and it's still under 200 calories!
---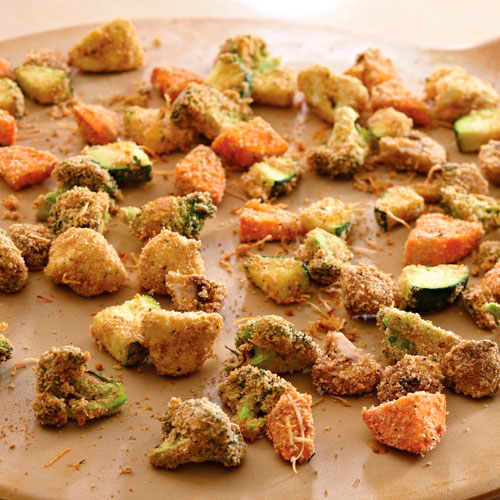 Crispy Oven Fried Vegetables
Crispy, crunchy veggies are a yummy substitute for French fries, and they make eating healthy so much more fun!
---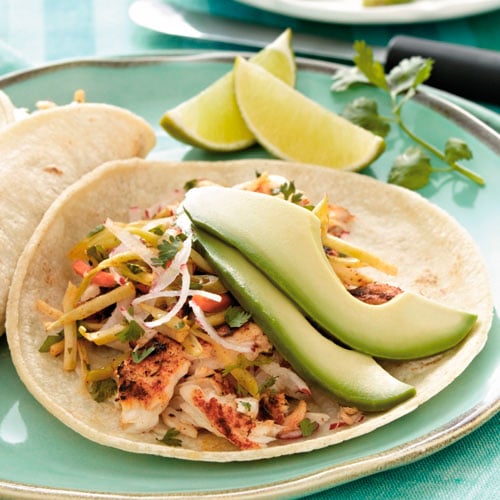 Blackened Fish Tacos
These tasty fish tacos are healthy and sure to please even picky eaters…plus, they're topped with a super-trendy slaw. This easy meal will bring a taste of summer, no matter the time of year
---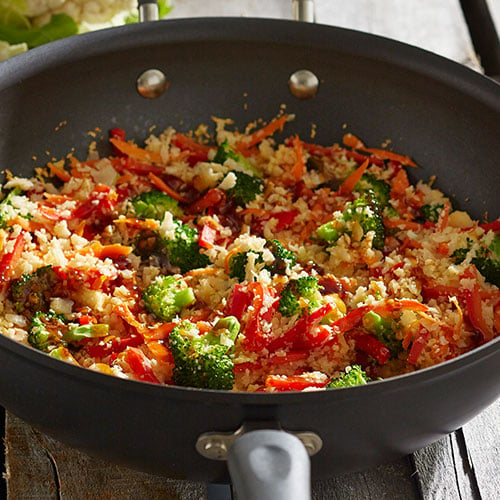 Cauliflower "Rice"
Going gluten-, grain- or carb-free? Wait until you try this super-easy fried cauliflower rice recipe. Cauliflower "rice" is a perfect healthy substitute for regular rice—and the Veggie Strip Maker is an easy way to grate it quickly!
---